Friday evening 'photos and drinks' at Belair National Park - such a relaxed way to capture a family having fun together
The last three months of the year are usually very hectic - not only for me and my work - but for families everywhere, so it's great when a client can be creative with me to find a good time for everyone to schedule in a session. Late afternoon can be wonderful during daylight savings, so this family joined me at Belair National Park for a catch up, some kicks of the soccer ball, a picnic and few drinks, and a few photos thrown in...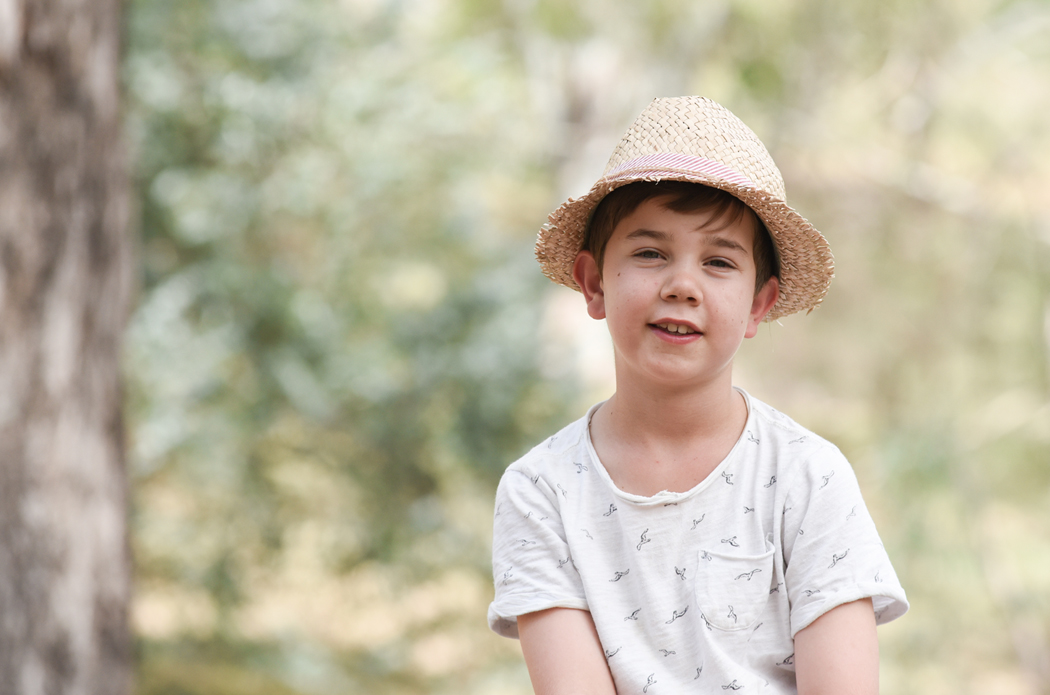 In between some kicks of the soccer ball and some snacks to energise, I started the shoot with some quick moments photographing each of the kids in short snippets, so they could warm up to me gently. The light was perfect and I loved the textured effect in the photo above – like a water colour.
These three kids clearly love each other and encouraging some cuddles created some beautiful images.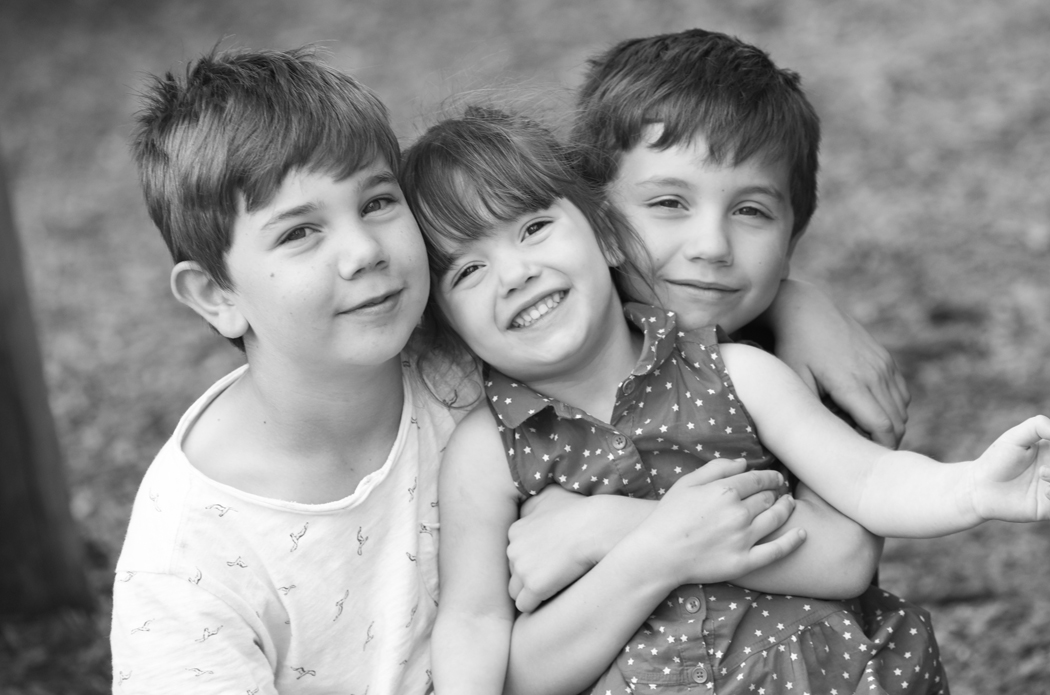 Little Eliza was a cheeky, adorable delight to photograph. Here's a shot of her creeping up on big brother Oscar who was having a few shots with 'Dad' Heath.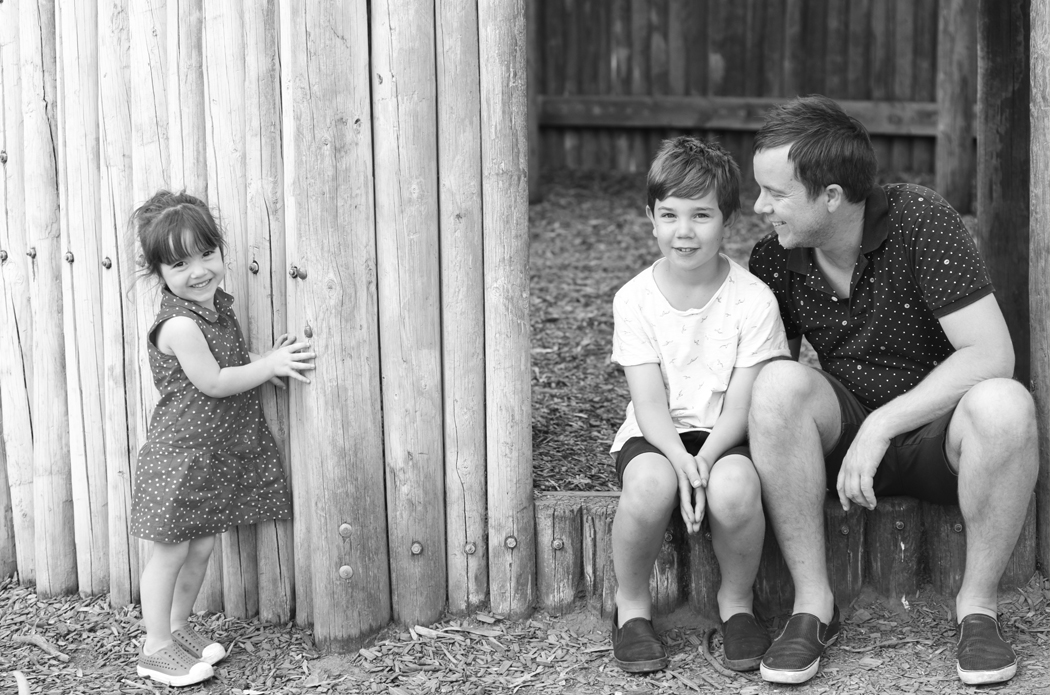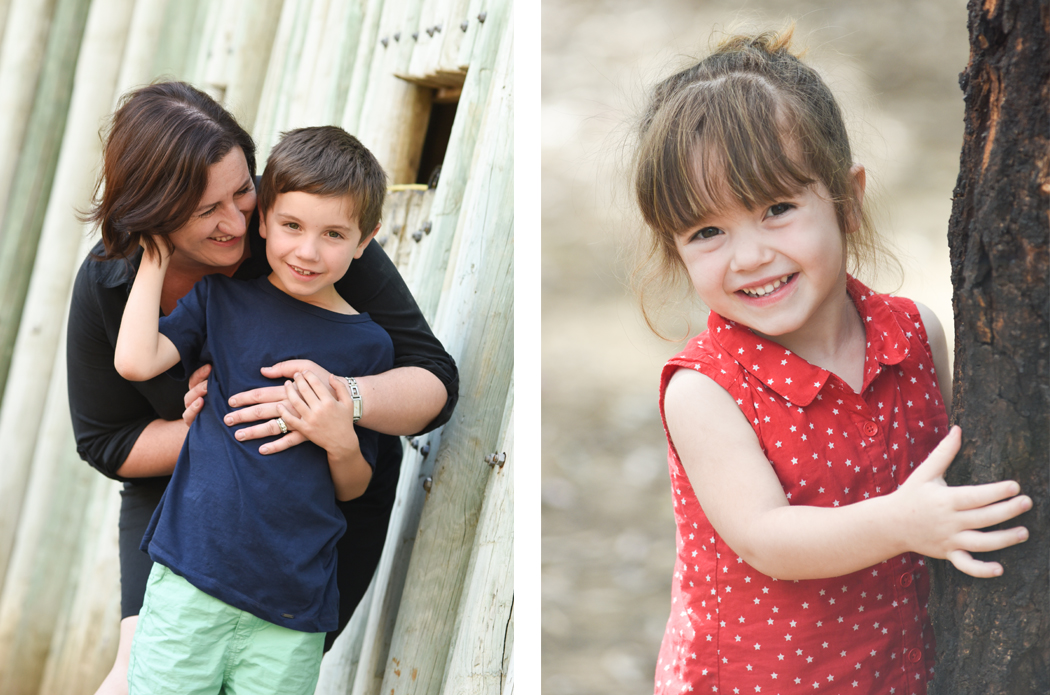 Like most family shoots, not everyone needed to be in front of the camera all at the same time, so kids could scoot away from time to time for a play. I love this happy smile on Eliza as she snuggled in with her mum Erica.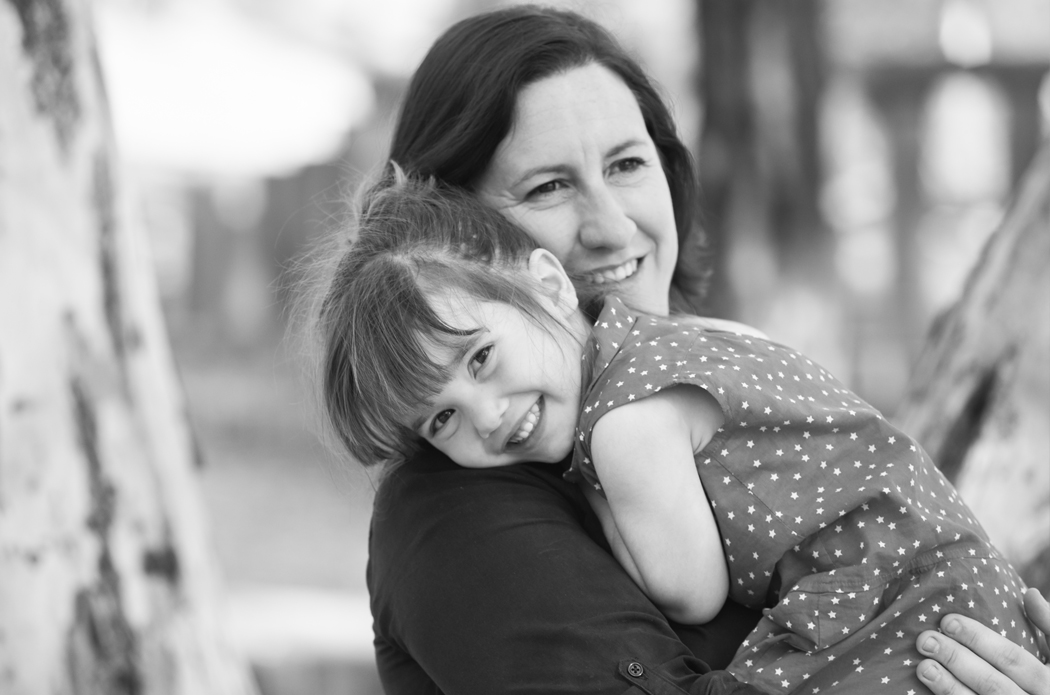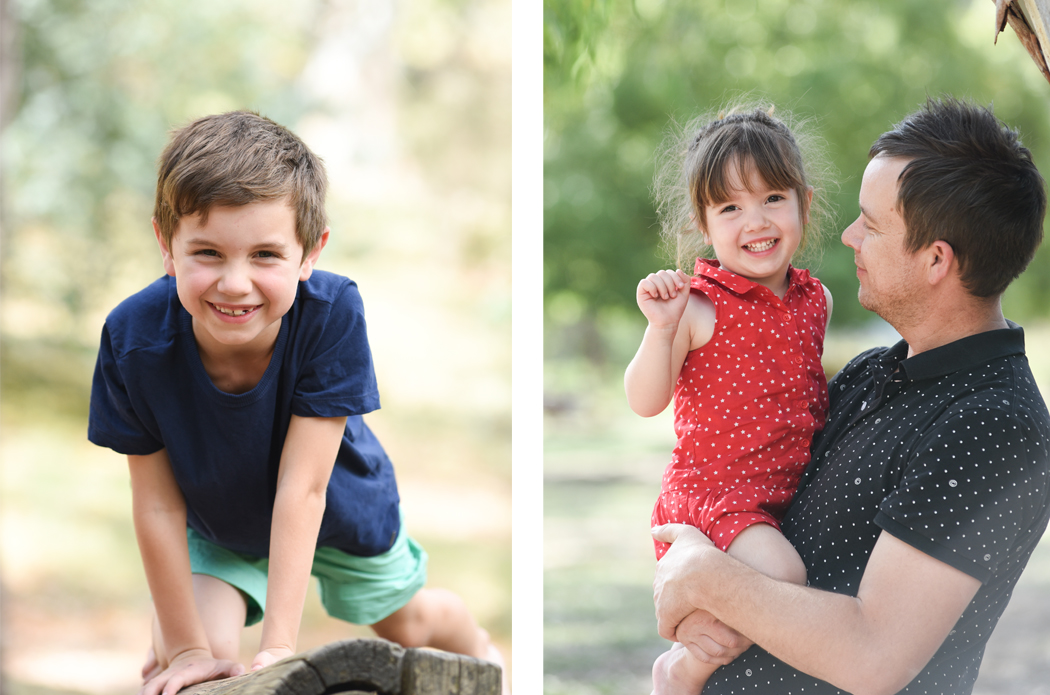 Some of my favourites were around the pine fort near the Adventure Playground… not because I love the structure in itself, but it's a good neutral backdrop with some different layers for gathering a family in good light. Plenty of tickles and cuddles being out such gorgeous smiles from every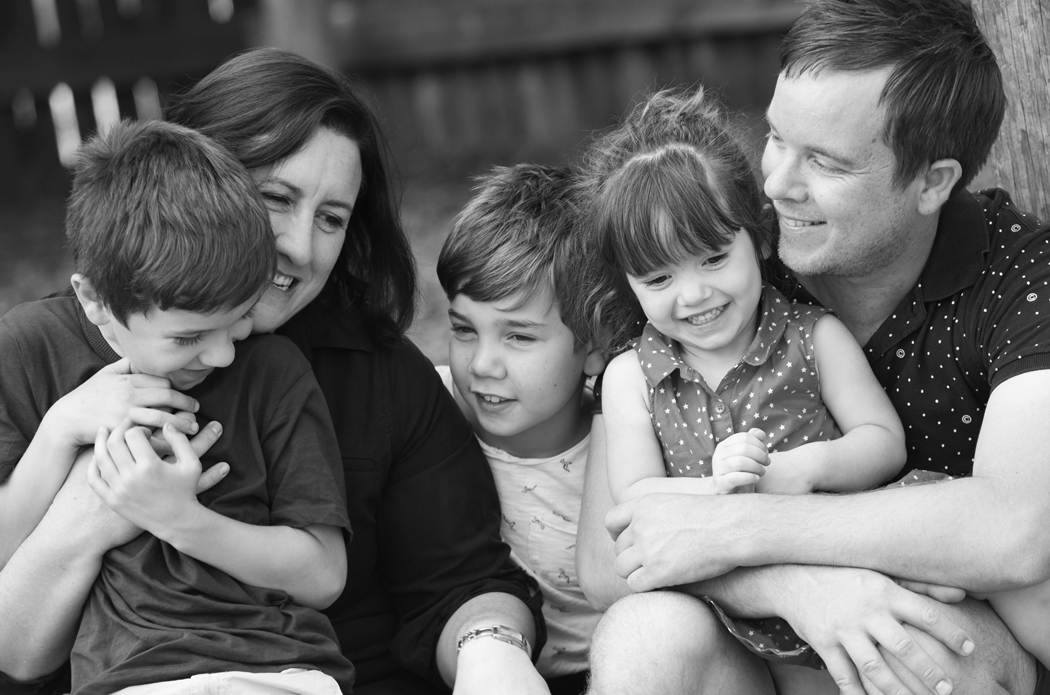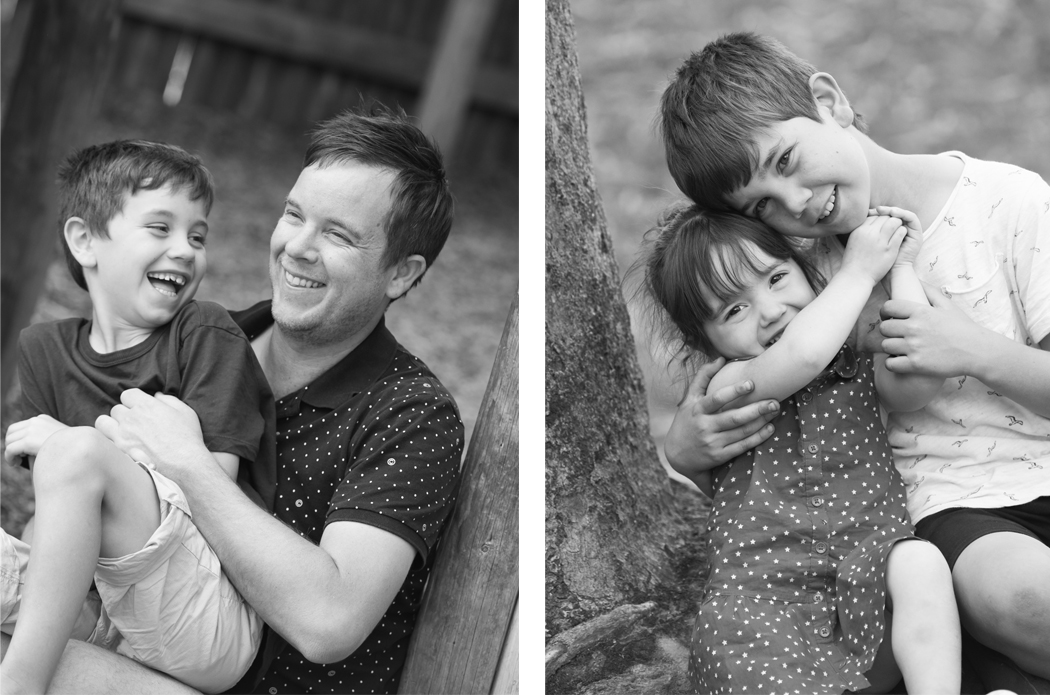 Thanks to Heath and Erica for having me do photos for you again. I think we're up to four sessions! Not to mention the odd event. Look forward to more to come as the kids grow  x