A birthday gift for dad Lee - a photo shoot with his four girls, at the beautiful Adelaide Botanic Gardens
An after school shoot can be such a great time to capture the family. I like clients (and their kids) to think of it like a big family play, that has the fun of photos thrown in. Keep it fun and relaxed with plenty of movement and play. This one was no different!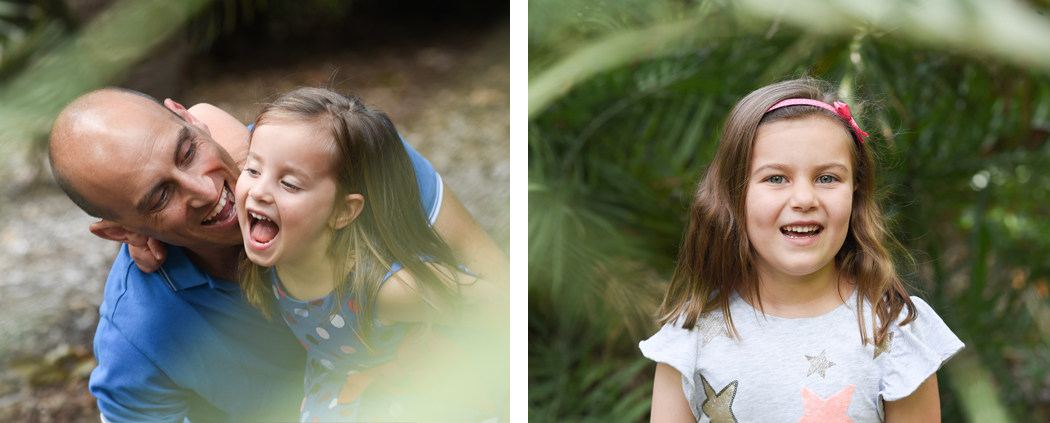 There's so many great spots in the Botanic Gardens, you really can set off in any direction and find diversity of backdrops and paths to explore with kids. In amongst the plants, I love to encourage conversation with, and between the subjects because it's often when the magic can evolve.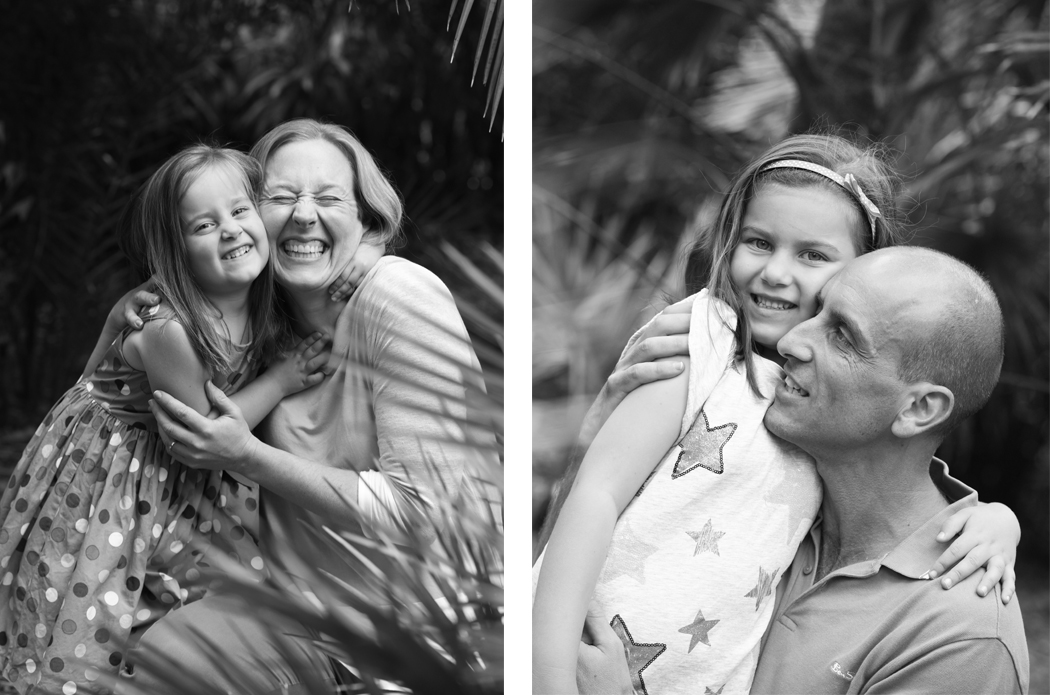 Alice in the spots (above) got extra cuddly with her mum, resulting in this fantastically genuine squeeze. And as Lee chatted with his girls, there was such a lovely energy between them all.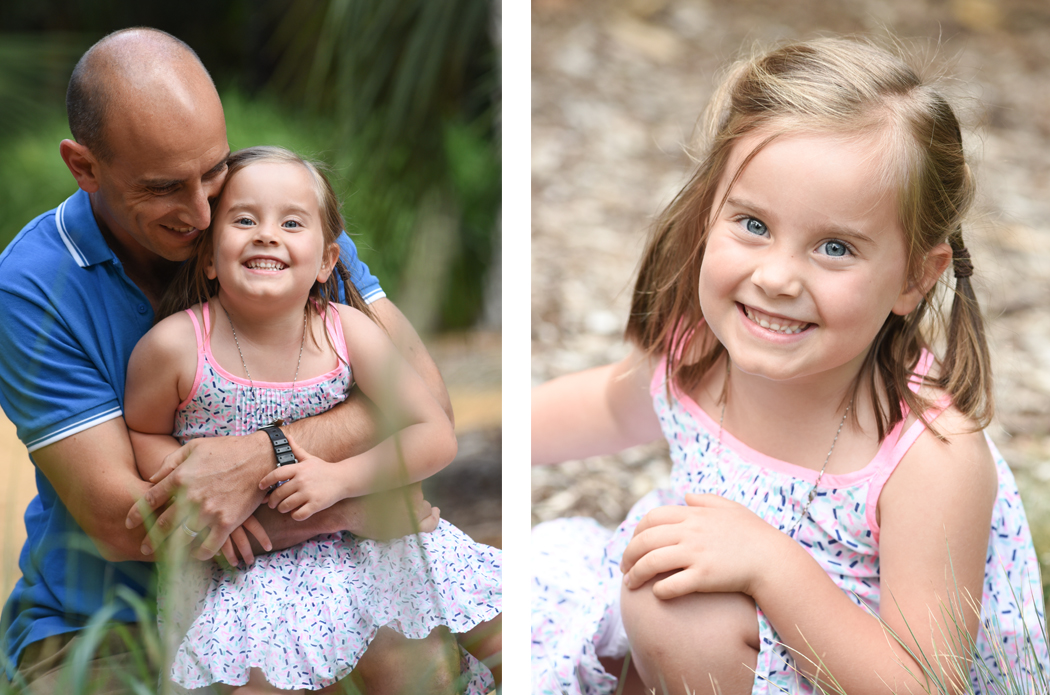 I suggested the three girls go up in a tree and we pretended to be fairies, and then…..
….we put everyone together and for some reason in my head, the whole family became a set of monkeys. As I bopped each of them gently on the head and named them, I ended with the one on the end and came up with 'Hairy' ! Well… did this get some big laughs! This is one of my favourite family photos ever I think, I just love the genuine smiles that it captured, so I hope it makes it to a frame in their household.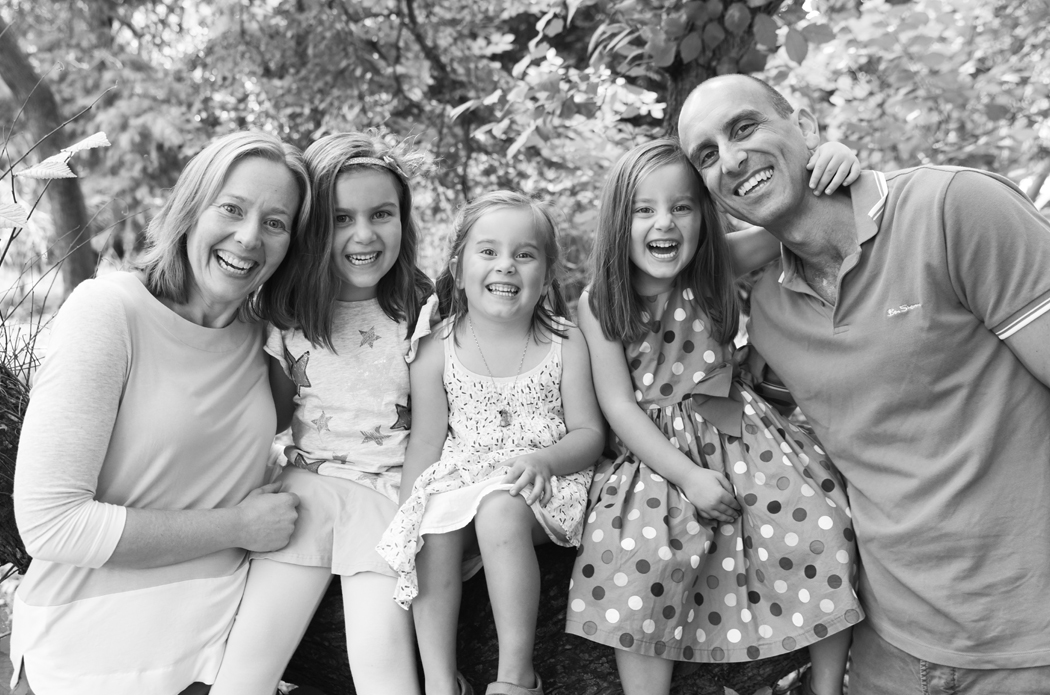 When Claire received the USB of photos, she wrote to me as they were looking through them and said "Oh wow! You almost brought Lee to tears! The photos are so beautiful."
That made my day and makes the job so very worthwhile. Thanks to the Kolokas family for the afternoon fun and for sharing your loving energy with me.