An extended family shoot featuring grandparents Helen and Michael, their four children (& their partners) and six grandchildren.
I was so thrilled to receive an enquiry from a past client Georgie, to capture her extended family while they were all visiting in town. There's a whole bunch of them, (16 in total... plus two dogs!), and while we had visions of having it in a nearby park we ended up doing the entire shoot in her parents front yard in Prospect.

I love that little features from the home are a part of the photos and it gave everyone a chance to just hang out and relax until they were required to come over for some photos.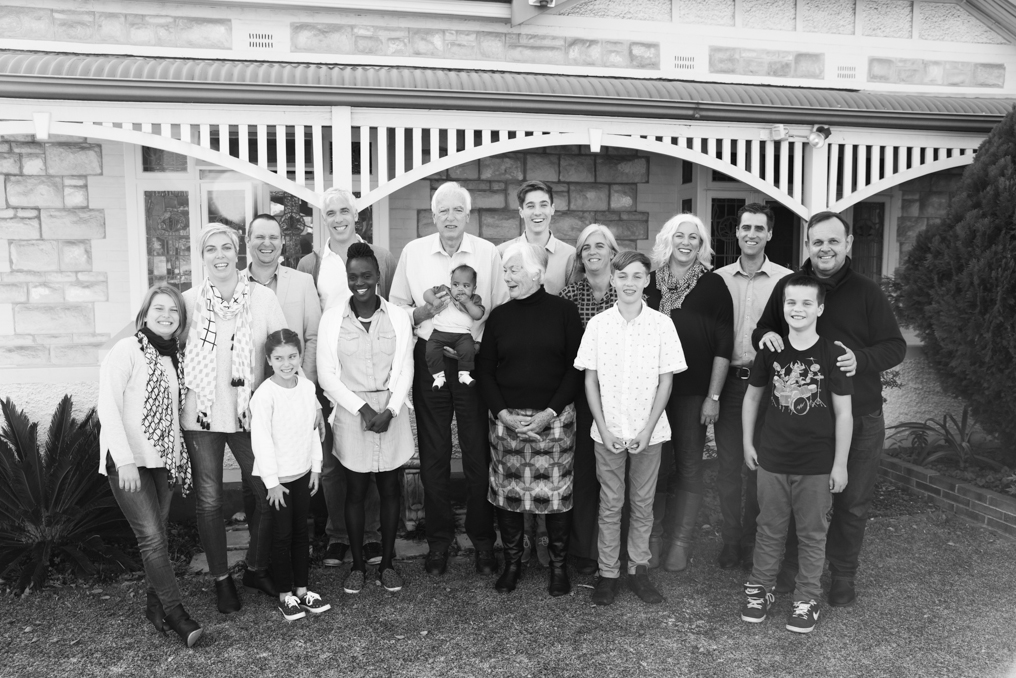 I often start with the kids during a big shoot like this as they are usually the most uninhibited. What a great bunch, though I have to say baby Clarence was particularly edible… (I know you're not meant to eat kids, or even speak of eating them….but!)
Have a click through the shots below…
We then captured a range of individual family photos and couple shots – any combinations that people requested, including some with the dogs of course. Click on the gallery below to see some of what we gathered during the afternoon.
With all the different combinations ticked off our list, I finished the shoot with capturing some basketball action as the grandkids had a play-off. Any kids who bravely (stupidly?) decide to take on their 6 foot 4 cousin in a game of shoot-the-hoop deserve some photos of their own!
Thanks to the entire Kain family for being so easy  going during our shoot. It was an absolute pleasure to work with you all and I hope you like this little sample from our session. Around 300+ images will be arriving with you soon!
Please like my Catherine Leo Photography Facebook page here to see more updates about my work in Adelaide and beyond.