Newborn babies in the park
I love meeting families in the park and using natural light to capture their cuddles with their newborn. Sometimes older siblings are part of the session too and it gives them a chance to run free (having an extra adult on hand isn't a bad thing in this instance!) but a lovely shady setting is a great way to capture their beautiful eyes and hands and feet and your connections with your tiny one.
If you prefer to be at home I can come to you but think about if there is nice natural light in your home, or shady spots in your yard and let me know.
Here's some samples of some newborn sessions in some of my favourite parks.
Please be in touch if you would like to book a session! Weekday sessions often only need quite short notice but weekends can be a little more in demand. Half hour sessions are available in my local area, or nearby (Blackwood and surrounds) however longer distances have an hour minimum.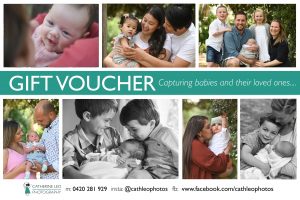 If you would like to arrange a gift voucher for the parents of a newborn please contact me via info@cathleo.com.au (& including your mob no). They can be a wonderful idea for a combined present from family members or groups of friends.