Celebrating life and friendships and White Shirt Day - an ovarian cancer awareness raising event on May 2nd, 2016
I know that Kellie and I have been friends for almost 11 years because our big kids are turning 11 this May. We met at a new parents group when our pre-teens were just tiny newborns... My how the time has flown!

Kel recently asked me to photograph a special event she was holding with her most special friends - a group of women who have helped her survive one of the toughest experiences anyone could encounter, and she wanted to celebrate their friendships, thank them for their love and care, as well as raise awareness about Ovarian Cancer.
Here's the gang below and you might wonder why they all chose to wear the same colour… It wasn't an awkward coincidence!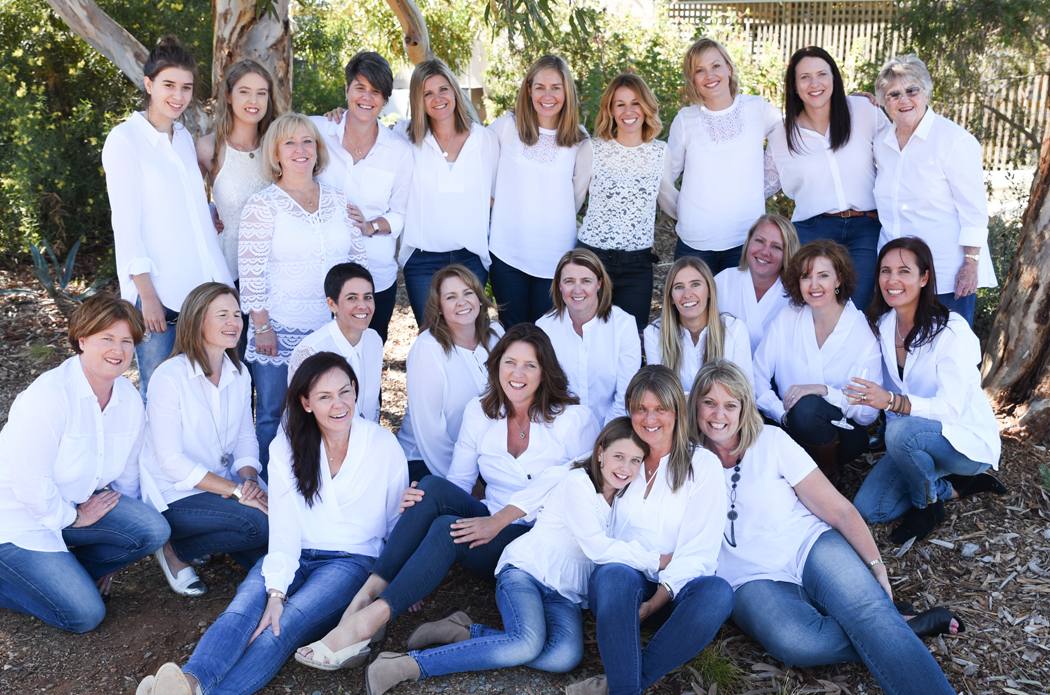 The Ovarian Cancer Research Foundation holds 'White Shirt Day' each year, to raise awareness of this devastating disease and also funds for research, with the idea that people can share a photo of themselves in a white shirt with a message of support to the organisation – a simple way to spread the word.
Kellie also thought if they all wore a white shirt to the lunch they could get a photo for the campaign, so I met them at Beach Road Wines to capture these lovely women, their white shirts, and most importantly their connections with each other…. and especially Kel!
We started with some quick family photos before the boys left us and it was time for the girls to get involved. We needed a portrait for each, as well as different groupings.. a mix of semi-posed and a few candid snaps in between the laughter and tears. And there were plenty of those!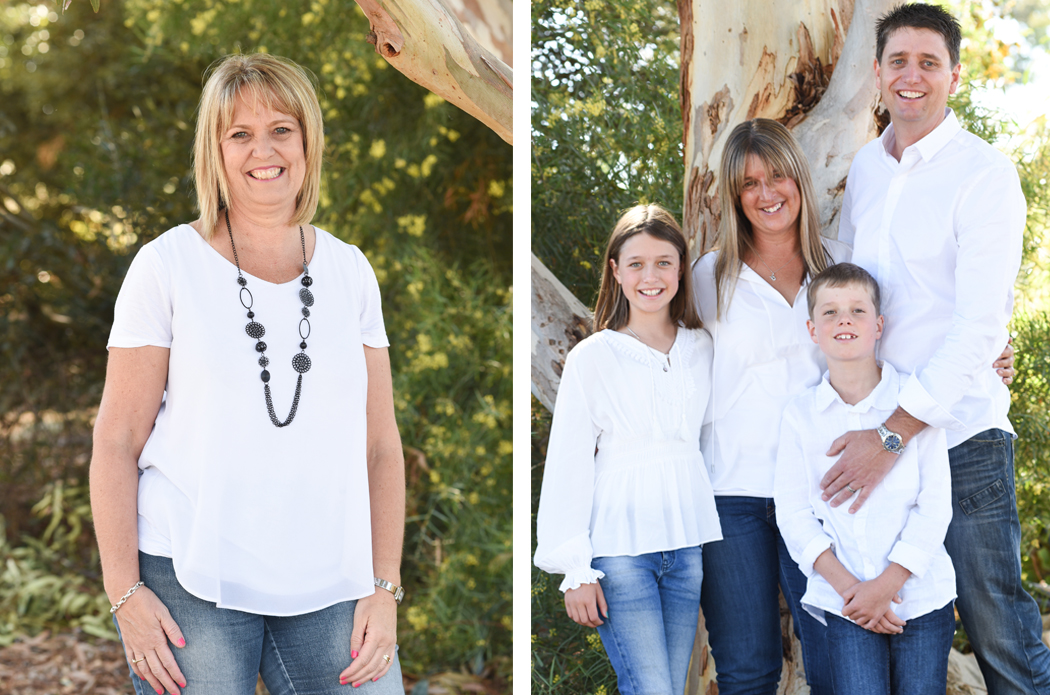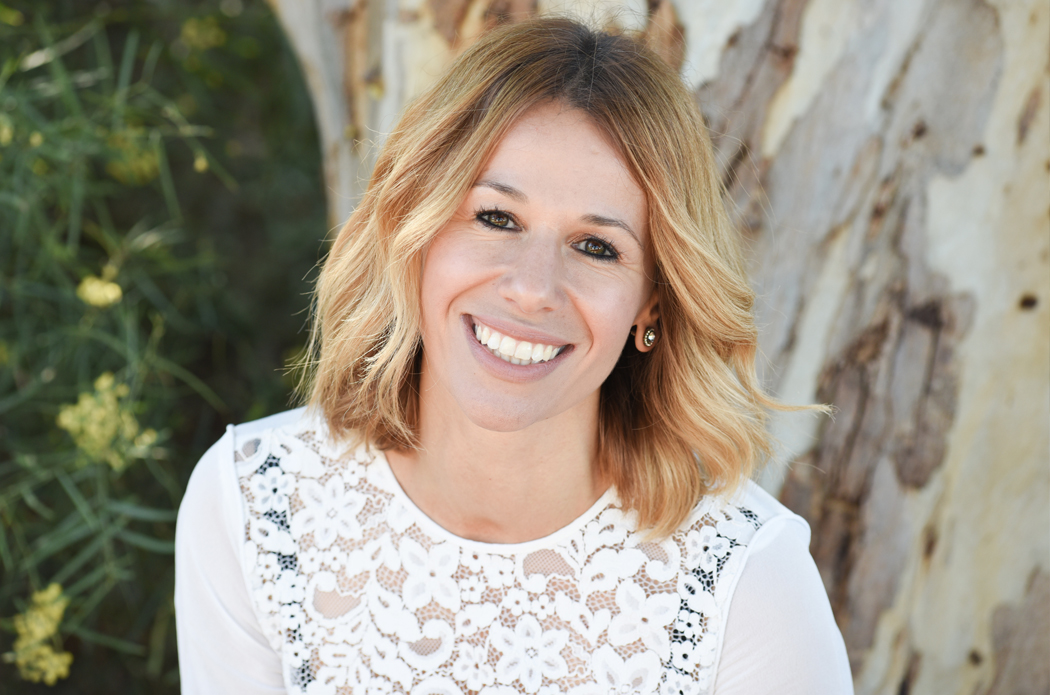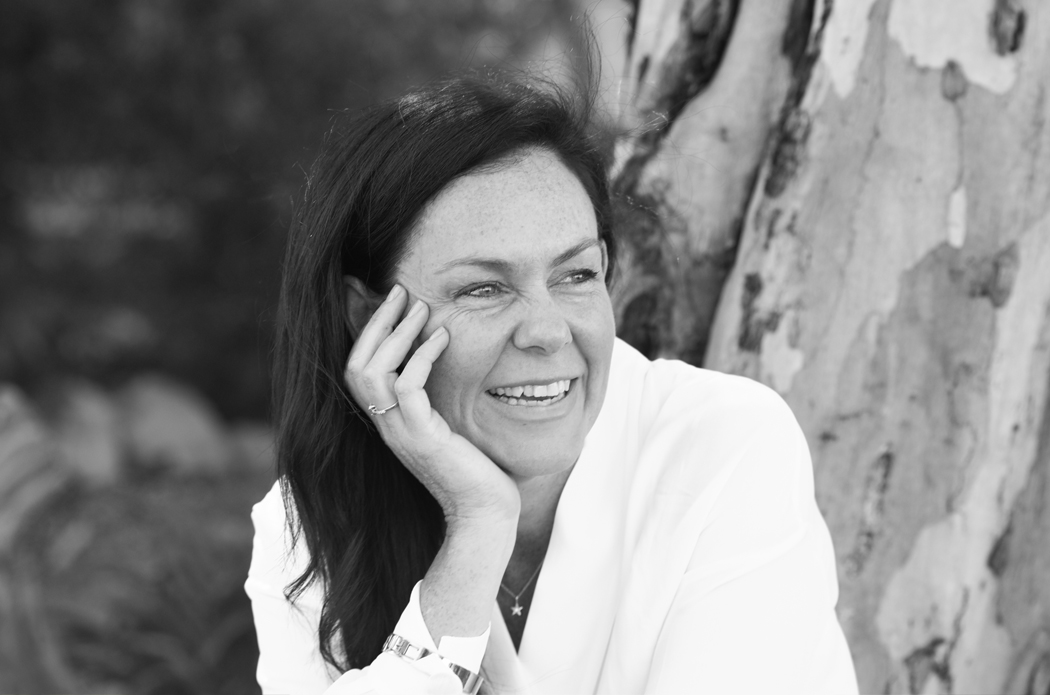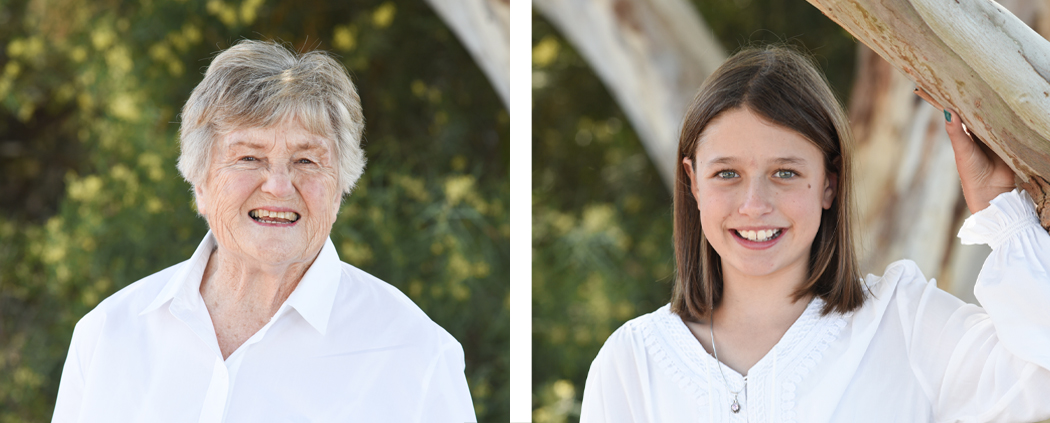 With only a few minutes to work with each individual (I think there were about 23 in the group, including Kel's mother and daughter – pictured above), I wanted to capture a beautiful shot that captured their natural smile and beauty. All of them were so unique and it was a wonderful reminder of how all women have their own special features and colourings.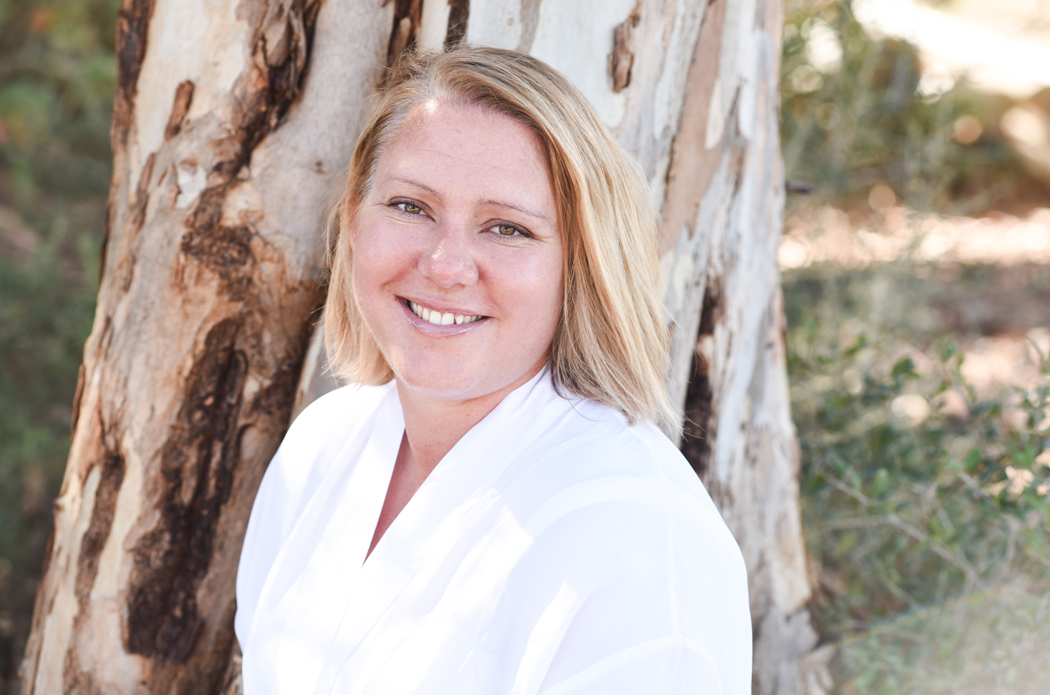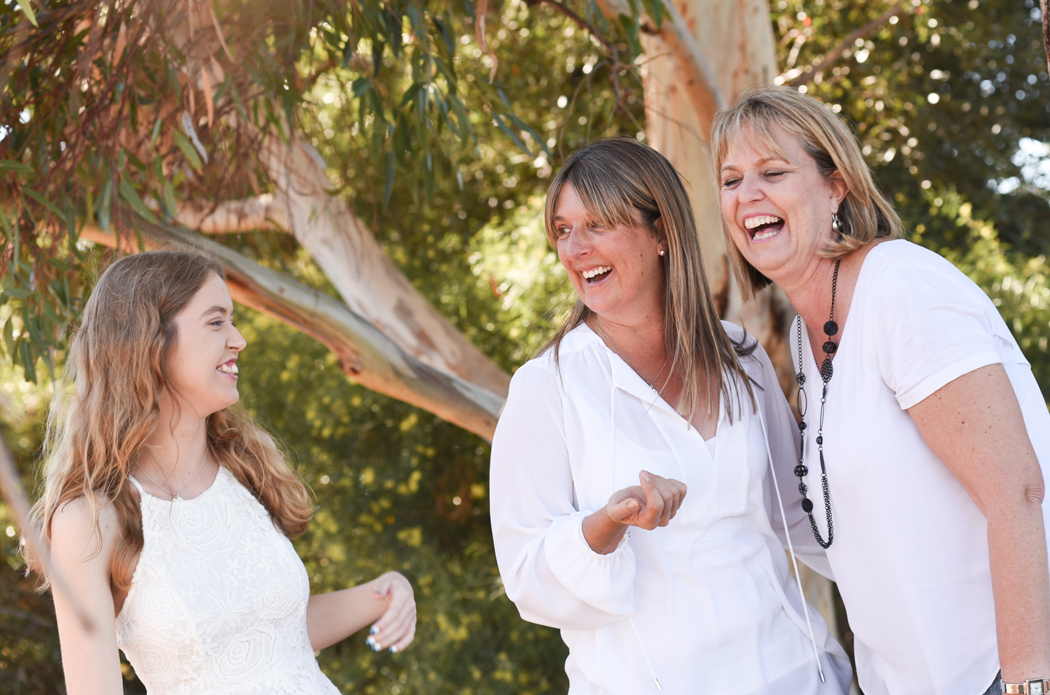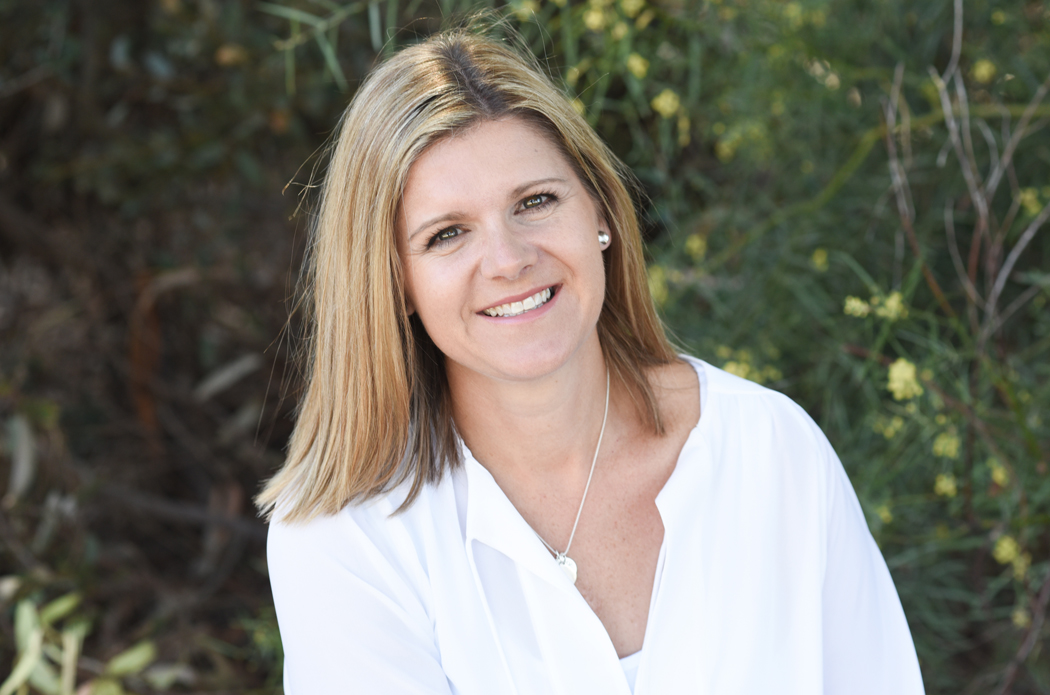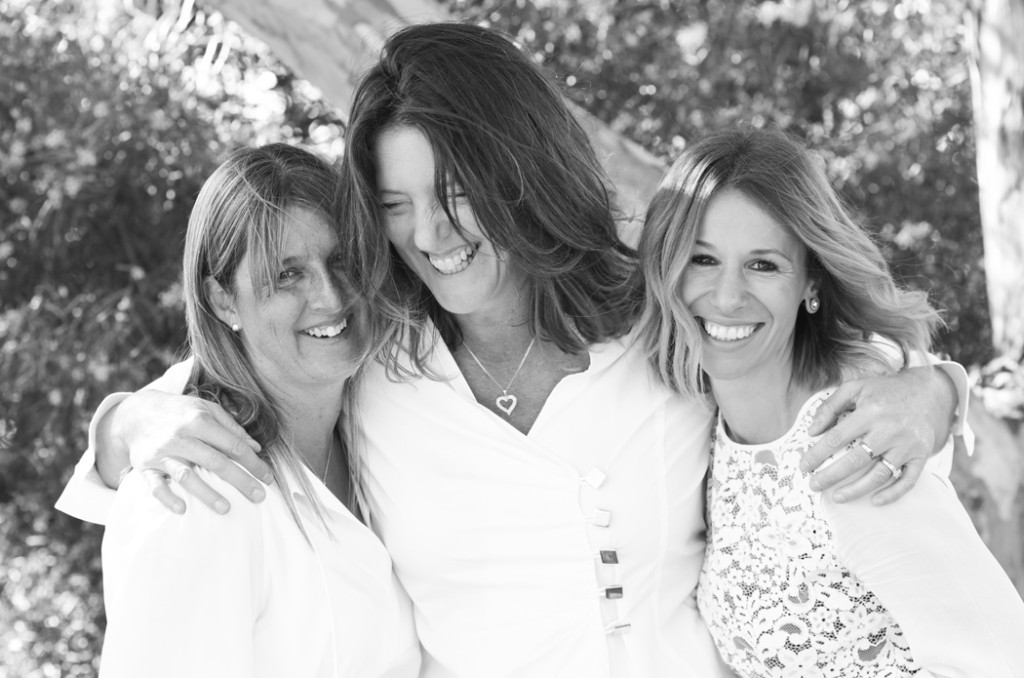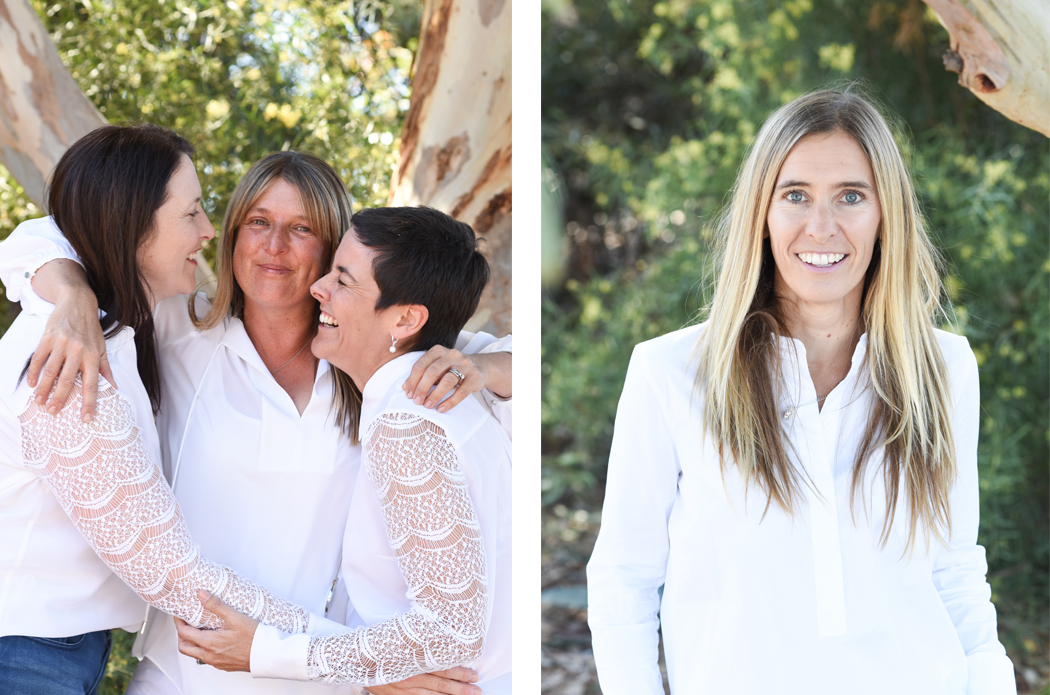 The embracing of Kel and love that her nearest and dearest feel for her was so evident and it was very special to witness the mutual appreciation between them all…. and also the chance for them to laugh and enjoy these days after some very dark times in the not too distant past.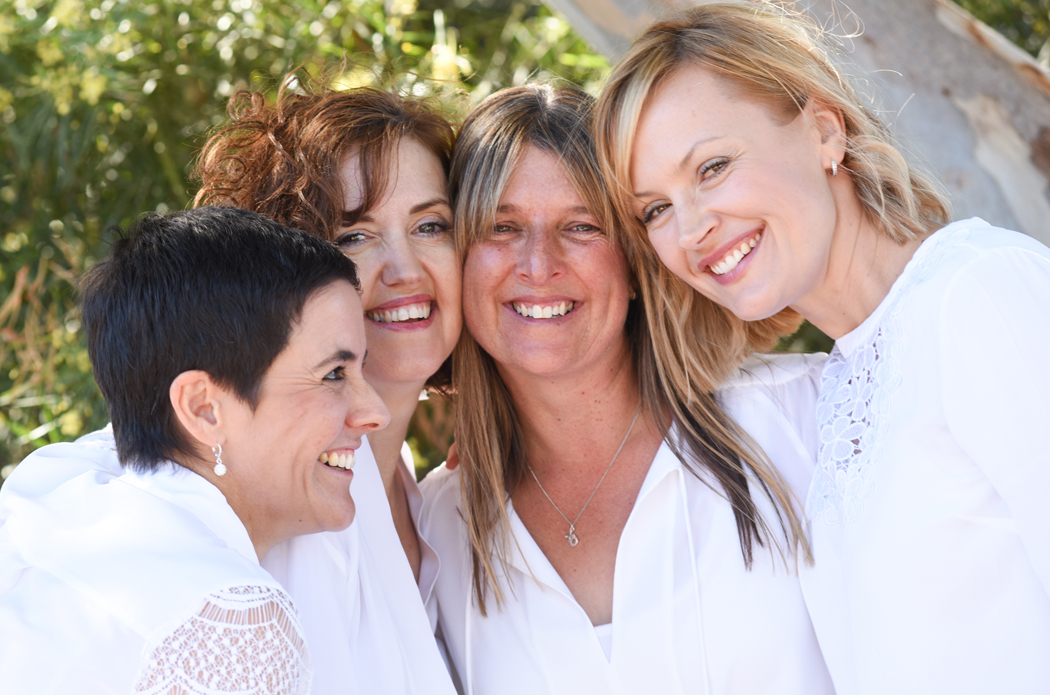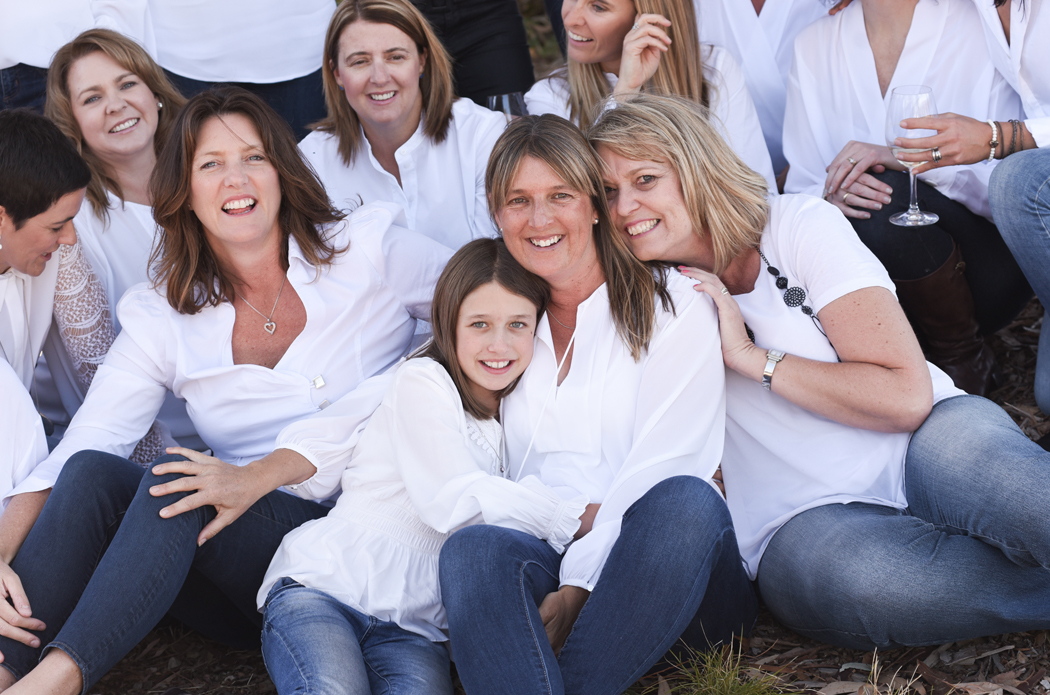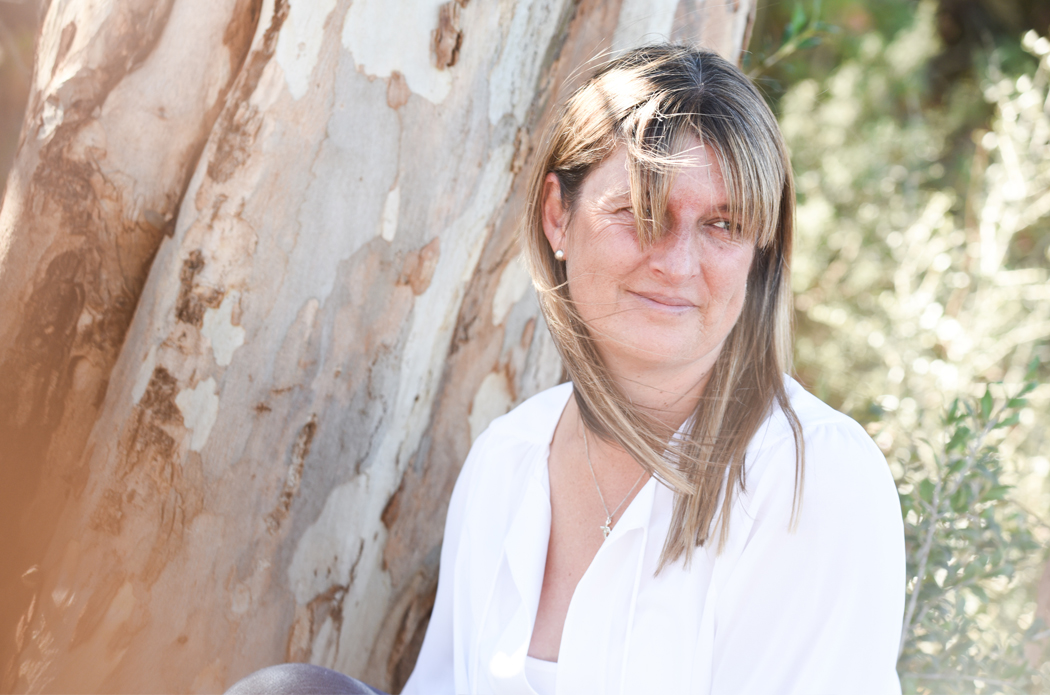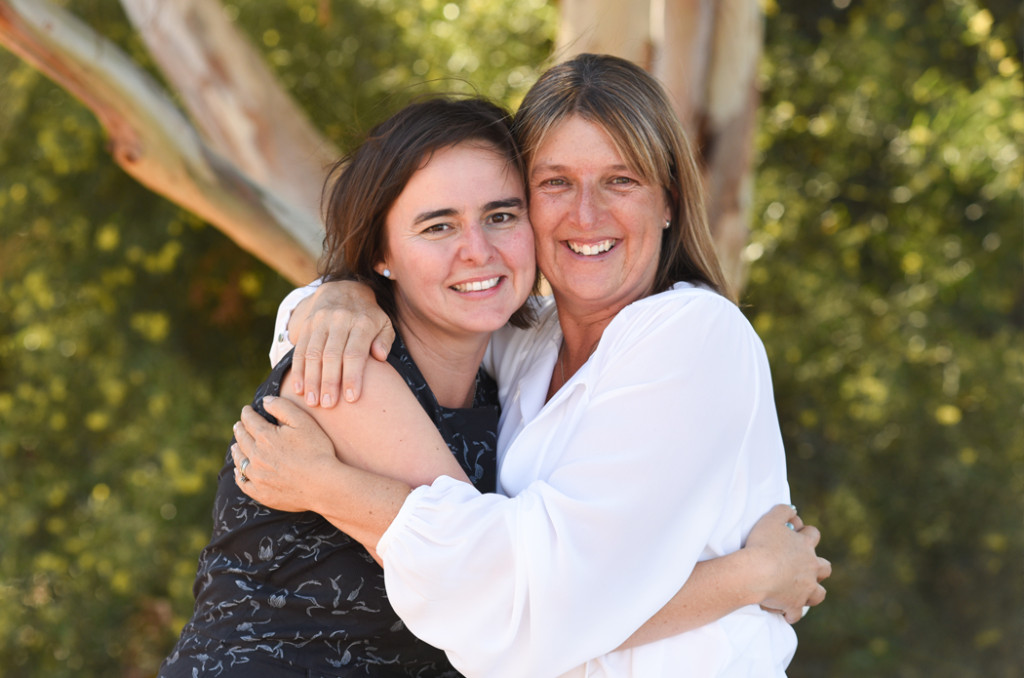 Thank you Kel for involving me in such an amazing day – it really was an honour and an absolute joy. I understand the value of community when times are tough and to have a happy celebration of your friendships was a truly wonderful idea.
And to all the girls involved, thank you for being so easy-going and brave to just face the camera and embrace what we wanted to achieve.
Thanks Shaan for the photo : )
I hope your '#whiteshirtday' tags go far and wide!
Much love to you all x
If you would like to read more about the Ovarian Cancer Research Foundation and the White Shirt Campaign, click here.
And find my Facebook page here!